about us
About Us
& Our House
OUR HOUSE
Kühlungsborn, MV
We welcome you warmly. Thank you for taking a moment to get to know our hotel. Our family-run 3-star superior Strandhotel Nordischer Hof was acquired by the Ünlü family in 2004 and lovingly renovated under the motto "Enjoy with friends!". 
The family atmosphere, in which young & old, big & small old, big & small feel at home, was the focus of the renovation and still characterises our house today.
All 38 rooms in our Strandhotel Nordischer Hof, whether the family rooms with separate bedrooms for the smallest and already somewhat larger offspring, the suites, the disabled-friendly rooms on the ground floor, double rooms or single rooms, are individually designed and create a cosy feel-good ambience in which you can enjoy your holiday with lovingly selected details.
The individuality of our hotel rooms, the direct access to the Kühlungsborn beach and our Italian restaurant Portofino with its extraordinary design and the view of the Baltic Sea from the indoor and outdoor area contribute to the fact that you feel comfortable and at home in our hotel as a family, couple or single traveller and can spend a carefree holiday in a family atmosphere.
We look forward to your booking enquiry and to welcoming you in person.
Yours sincerely, Your host Nihat Ünlü & the Strandhotel Nordischer Hof Team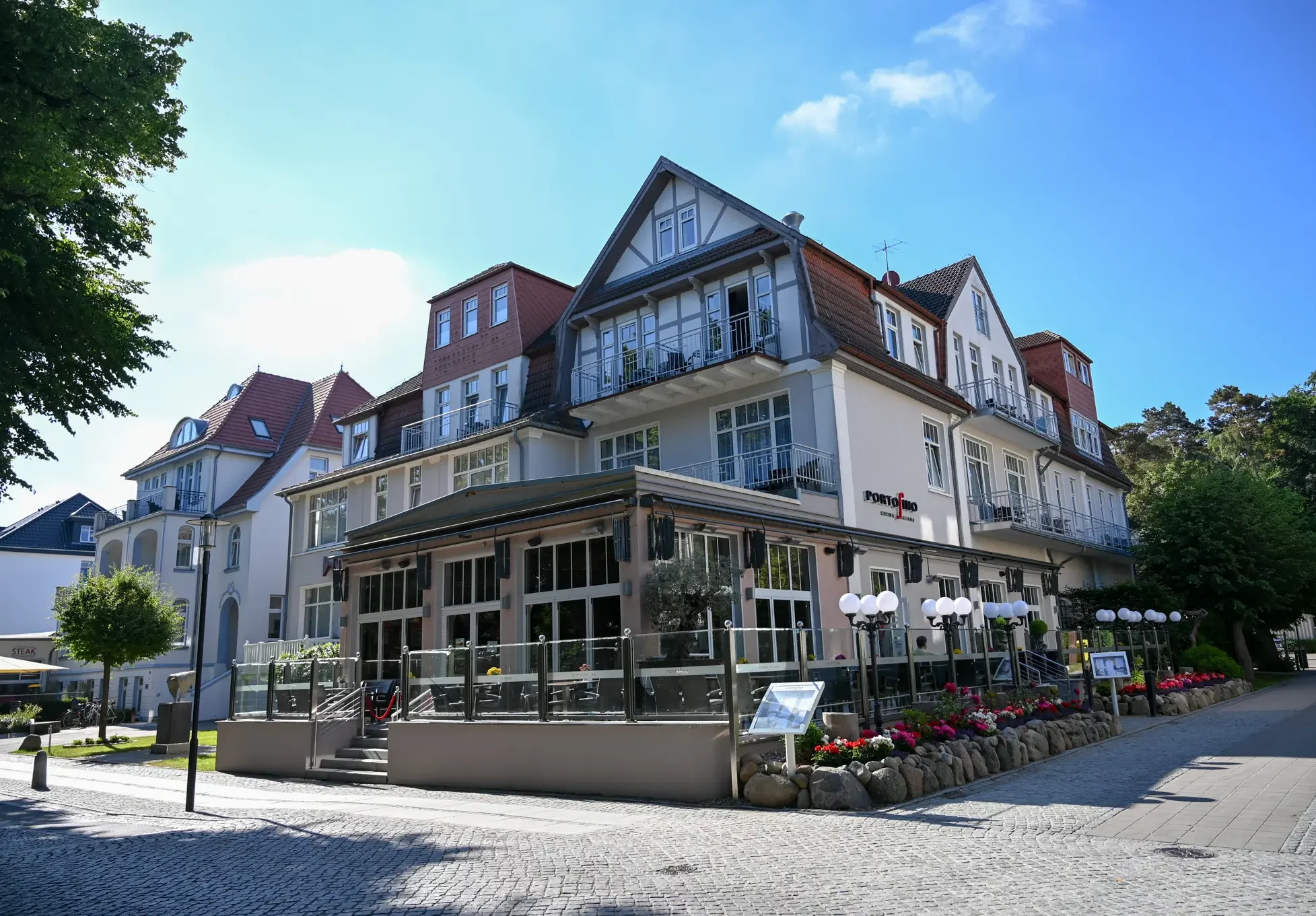 MEETINGS & CELEBRATIONS
Conference room
The conference room of our house for a maximum of 20 people is available for our guests to play and linger (including beamer & screen if required), but can also be used for family reunions & celebrations as well as professional events and can be accompanied by culinary delights from our Italian restaurant Portofino. Rely on the experience of our staff for the planning & implementation of your event.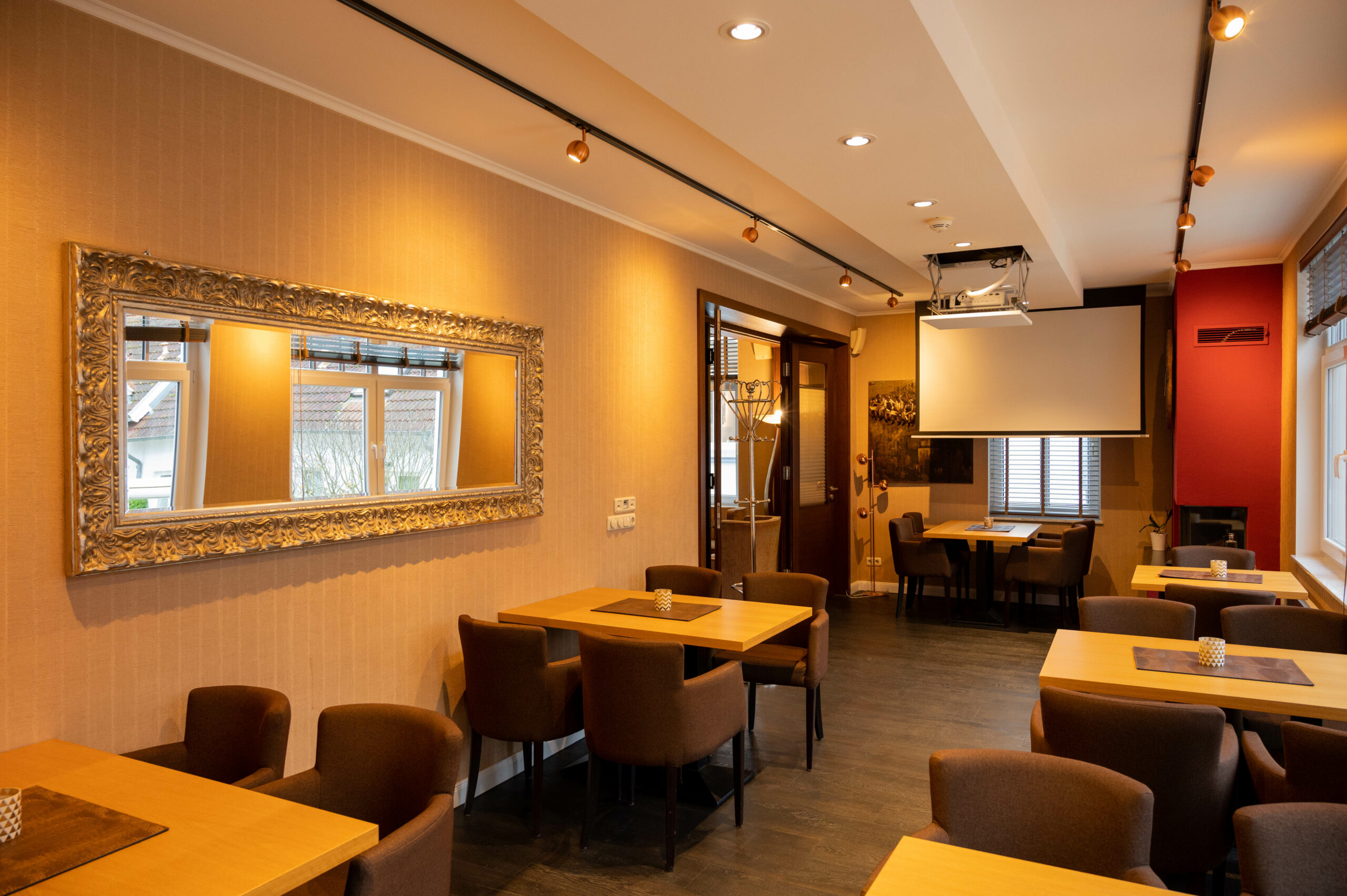 Free WLAN
For surfing, receiving and sending emails.
Free parking
Available for you directly behind our hotel.
Sleeping comfort
Sleep like at home? With us, guaranteed with quality beds & mattresses.
Microwave
Are available for them in our rooms with mini kitchen.
Conference room
Do you need a room for meetings or celebrations? Write to us.
Balconies
Enjoy the fresh Baltic Sea air, directly from your own balcony.
and many other facilities and services.
Our dedicated team will be happy to answer any questions you may have about your holiday in Kühlungsborn.
Do you have any questions?
Feel free to write to us!
Restaurants
Place of interest - "Molli" bathing train
Would you like a short train ride on the historic "Molli"? The nostalgic 900-millimetre narrow-gauge railway, a technical monument and tourist attraction at the same time, takes you to Germany's oldest Baltic resort Heiligendamm, for example.
The "Molli" continues its journey past the oldest racecourse on the European continent to Bad Doberan. Here you will find the Doberan Minster. It is one of the most beautiful and architecturally mature works of medieval brick architecture in northern Germany.
Sport & Leisure
In Kühlungsborn you will find plenty of offers for varied holidays: whether you prefer a musical listening pleasure or special spinal wellness, a sweaty tennis match or a refreshing surf course - in Kühlungsborn (almost) every wish will be fulfilled.
Water sports and active on land
On the beach there are beach volleyball courts and trampolines for children, surf schools offer equipment and courses. Would you like to go diving? You can take trial courses at the diving school and also go on an extensive dive in the Baltic Sea.
In the town you will find a bowling alley, a mini-golf course and a tennis court, as well as bicycle rentals (the Baltic Sea Coastal Cycle Route runs directly through Kühlungsborn). The climbing forest in the middle of the Kühlungsborn town forest challenges both the little beginner and the experienced climber on six different courses.
Horse riding, golf and swimming fun
In the immediate vicinity of the Baltic resort of Kühlungsborn, you can play golf, go horseback riding and enjoy swimming in any weather.
Pony rides for the little ones, riding lessons on the outdoor arena or in the indoor riding hall, a horseback ride or carriage ride through the beautiful nature - there is sure to be a suitable offer for you.
In the fun and leisure pool "Wonnemar" in Wismar with a 25-metre swimming pool, a children's pool and a wave pool, water slides, sauna world and more, the whole family will get their money's worth.
Creative on holiday
Let your creativity run free in courses for photography, video, printmaking, painting or pottery. Get to know the beautiful surroundings on guided hikes or bike tours, on carriage or horse-drawn carriage rides - especially in spring and autumn, the variety of colours in nature is a great experience! We will be happy to provide you with further tips and suggestions.
Shows & Entertainment
Kühlungsborn offers a varied and changing programme of events all year round. In addition to the traditional spa concerts, you can experience an international guitar festival, classical music, jazz, folk and blues. The Kunsthalle (former Art Nouveau reading room from 1913) presents annual exhibitions of great painters.
Families & Children
Fun on the beach
The Kühlungsborn beach with its soft sand offers plenty of space for building sandcastles, collecting shells and throwing Titscher stones. The water near the shore is shallow for a long time, so your parents can relax and watch you try swimming and diving. An adventure playground near the beach awaits young and old conquerors.
Off to the fun pool
You could also persuade your parents to come with you to Wismar. Here, the "Wonnemar" fun pool provides the ultimate bathing experience with Germany's largest slide tower, waves, children's pool and all the trimmings.
Bowling fan?
In addition to bowling, you can also play billiards, darts or air hockey here, and delicious drinks and food await you in our cosy lounge.
Enjoy a few wonderfully relaxing hours at "Beast Bowling"!
Experience great holiday days
When the sun takes a break - here are a few tips for you: How about a ride on the steaming and puffing "Molli"? The old railway runs through the middle of the town in Bad Doberan.
Or a visit to the zoo? Rostock Zoo is home to 1,500 animals and there are show feedings every day. There are also large playgrounds to explore and the "Magic Animal Trail" and a drop of water to follow from source to mouth.
Day Trips - Rostock & Wismar
The old town of the Hanseatic city of Wismar was included in the UNESCO World Heritage List in 2002. Particularly interesting are, for example, the Old Swede, the town hall and the Schabbellhaus.
In the Hanseatic city of Rostock, the largest city in Mecklenburg-Vorpommern and home to the oldest university in northern Europe, we recommend, among other things, the Rostock city harbour, St. Mary's Church with its world-famous astronomical clock and the Rostock ZOO. Here, many animals, nature trails and various children's playgrounds delight guests young and old.